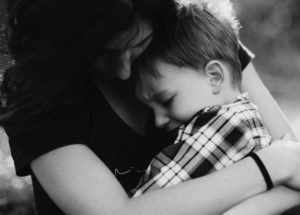 Your toddler is running a fever and acting extra fussy… Do you rush to the emergency room, or simply set an appointment with the pediatrician for next week? How about a trip to the local urgent care center? Determining what level of care your little one needs is often a difficult and confusing task. While your first step should always be a call to your pediatrician or an after-hours answering service to discuss symptoms, below, we offer some general guidelines for when and where to take your sick child for care.
When To Head Straight To The ER
A visit to the emergency room should be reserved for true medical emergencies, such as trauma, surgical procedures, and life-threatening situations.
Call 911 or go right to the ER if your child:
is under 2 months old and has a fever of 100.4 degrees F or higher
suffered a serious head or eye injury
suffered a serious burn or large cut
had a seizure
has a broken bone with visible swelling
shows signs of dehydration (dry lips and mouth, absence of urination for more than 12 hours, lethargy and confusion)
is having trouble breathing
ingested a poison, drug, or unknown substance
When To Use An Urgent Care
If your child is able to walk, talk, play and interact, it's most likely not a medical emergency. For minor injuries and illnesses that require immediate attention, an urgent care center is a time- and cost-saving alternative to the ER.
Urgent care centers are able to treat a wide range of non life-threatening injuries and illnesses, and offer extended evening and weekend hours, usually with X-rays and lab testing on-site. Average waits are under an hour and the cost per visit is much less than the ER.
Common children's medical issues that can be treated by an urgent care include:
Coughs/Stuffy Nose
Strep throat
Minor Cuts and Burns
Common Cold
The Flu
Pink Eye
Minor Broken Bones and Sprains
Ear Infections
Rashes
Asthma
Vomiting/Diarrhea
It's also a good idea to call the urgent care ahead of your visit to verify what ages and conditions they treat. Based on your child's symptoms, the clinic may direct you to the ER.
Now you know the basics of where to take your sick child for care. We're here for you when an urgent care is the best choice.