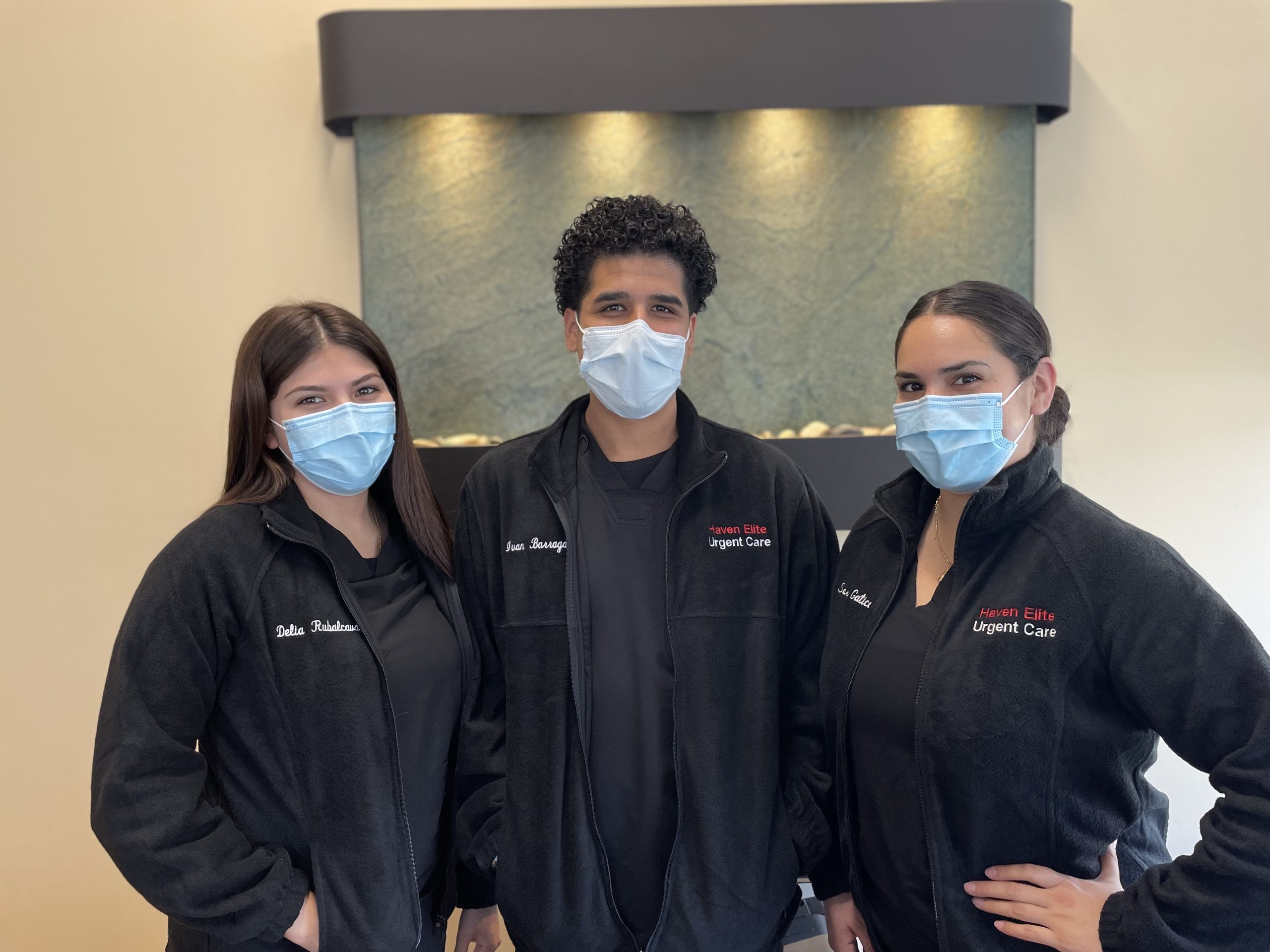 At Haven Elite Urgent Care, we follow a simple motto: "Love, Laugh, Heal". We promise to have love and compassion for our patients, for one another, and for ourselves. We will remember to laugh, to have fun, and enjoy what we do. And of course, we strive to heal — the health and comfort of our patients is our priority and our purpose. Get to know the friendly and dedicated medical team that makes this motto a reality.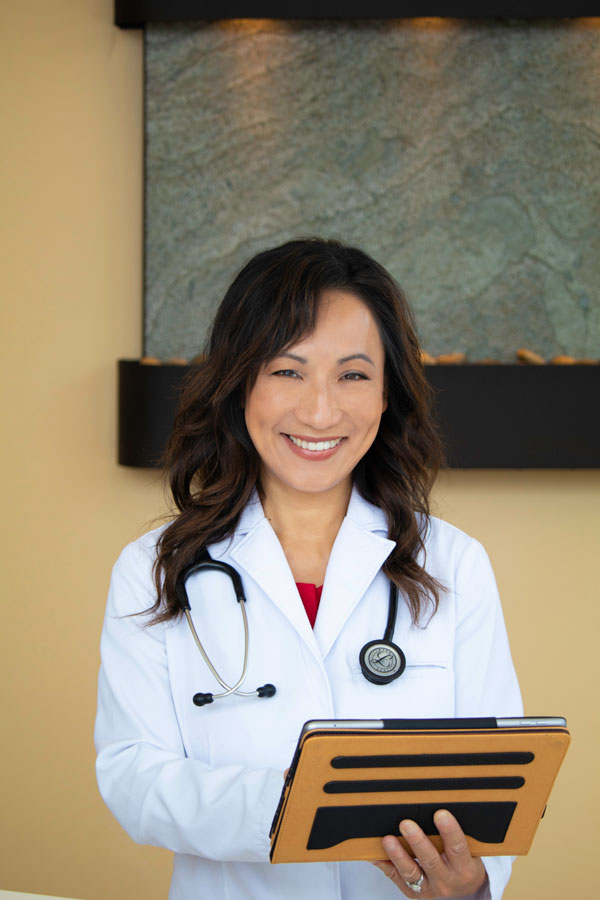 Dr. Yi Zhang
Medical Director
Dr. Yi Zhang obtained her Doctorate of Medicine degree from UC Irvine School of Medicine in 1995. She then underwent internship and residency training in Emergency Medicine at one of the busiest emergency departments in the country – LAC+USC Medical Center in Los Angeles, CA. There, she was exposed to wide varieties of diseases, trauma, and people from all walks of life. She saw firsthand the fragility of life, the physical suffering and emotional pain people endure, and the healing power of kindness and compassion.
As a Board Certified emergency physician, she has worked in several community emergency departments and urgent care clinics in the last 23 years. While she enjoyed the challenge of taking care of critically ill patients in a fast paced ER, she missed the more personal interaction that a lower acuity, calmer, private practice allows between doctors and patients. Urgent care bridges the gap. At Haven Elite Urgent Care, our relaxed and welcoming environment allows her to get to know her patients, listen to their concerns, answer all their questions, and provide them with care they can trust.
Having lived and worked in the Claremont/Upland/Rancho Cucamonga community for the last 20 years, Dr. Zhang has made many meaningful connections both personally and professionally. Through Haven Elite Urgent Care, she hopes to give back to the community by providing convenient, expedient, friendly, compassionate, and quality medical care.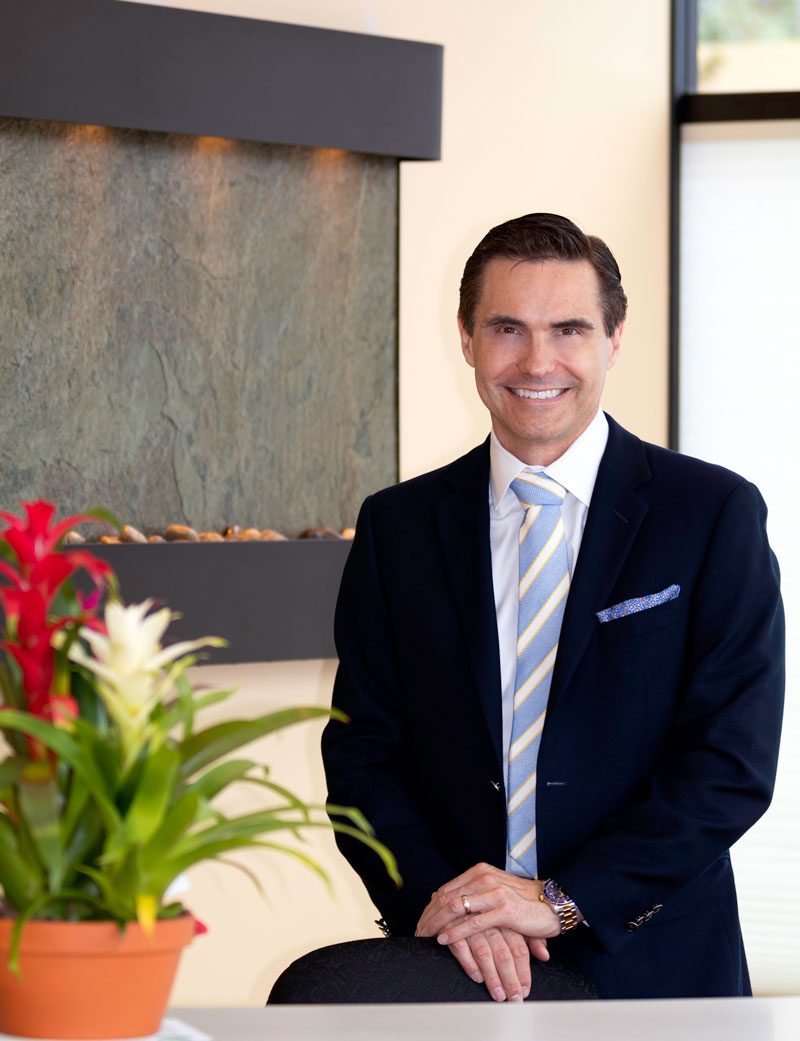 Dr. James Lilley
Orthopedic Consultant
Dr. Lilley is a board certified orthopedic surgeon with subspecialty interest and training in surgery of the hand. He is the Director of Hand Surgery at Casa Colina Centers for Healthcare and Rehabilitation. Since 1999, Dr. Lilley has been a member of our community and a partner at Garey Orthopedic Medical Group. Dr. Lilley attended medical school at the USC Keck School of medicine. He then undertook orthopedic residency at the University of California Irvine. He returned to USC for the Joseph H Boyes Fellowship in Surgery of the Hand. When not at the hospital, Dr. Lilley enjoys spending time with family, traveling, skiing, scuba diving, and other adventure sports.
Sabina MooreCohen
M.D.
I look forward to treating you at Haven Elite Urgent Care!  After spending 15 years as an emergency physician at  area hospitals, I transitioned to urgent care for multiple reasons including a better work-life balance, happier patients due to shorter wait times, and more control over the efficiency of the setting in which I provide care. In a time when it is nearly impossible to get a same-day or next-day primary care appointment, I believe that patients should have access to a physician for urgent matters such as acute illnesses and injuries without having to wait in an emergency waiting room for hours. Joining Haven Elite Urgent Care has provided me the avenue to do this.
I grew up in this area and went to Alta Loma High School.  I then attended college across the country at Brown University where I graduated with Honors with a Bachelors of Science in Biology.  Subsequently, I attended medical school at New York Medical College and did my Emergency Medicine residency at SUNY Stonybrook.
When I am not working, I enjoy spending time with my husband and 3 kids, traveling, playing board games, walking our dogs, listening to audiobooks, and creating healthy meals.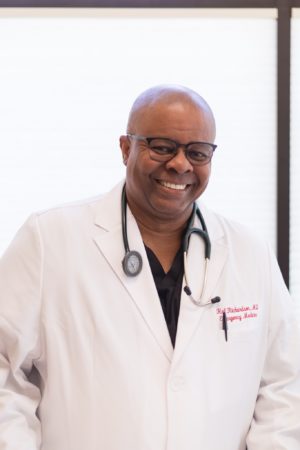 Dr. Hal E. Richardson
Dr. Hal R. Richardson, a US Air Force veteran, received his medical degree from Temple University School of Medicine in 1983. Working as flight surgeon assistance throughout the world, then Chief of Aerospace/Flight Medicine at McGuire Air Force Base, he gained experience providing specialized medical care to members working in extreme conditions.
After separation from active Air Force duties, Dr. Richardson went on to pursue his second specialty training in Emergency Medicine at Los Angeles County-USC Medical Center.
Since his completion of residency in 1998, Dr. Richardson has worked at emergency departments in community hospitals throughout Southern California, including Verdugo Hills Hospital, Loma Linda VA Medical Center, Kaiser Permanente, and Presbyterian Inter-Community Hospital.
Outside of work, Dr. Richardson has broad interests and hobbies, including skydiving, falconry, scuba diving, bow hunting, woodworking and many more.
In addition to our providers, we are proud to have many talented Medical Assistants and X-Ray Technicians on staff at Haven Elite Urgent Care. These multi-skilled health professionals perform a wide range of administrative and clinical roles with skill, dedication, and heart. They are vital members of our team and make providing excellent care for our patients possible.