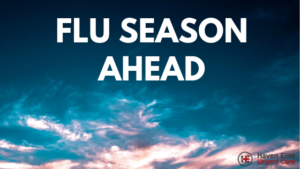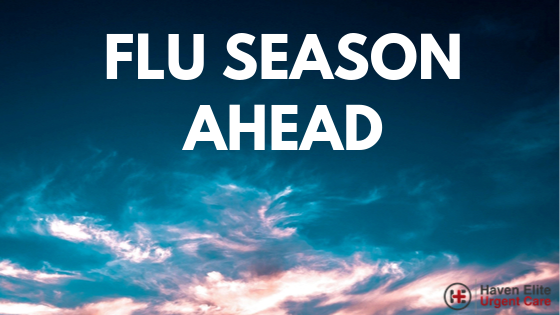 Ahh, the start of the fall season in Southern California in October and in November an average day can be chilly mornings to humid warm evenings. Once the flu spreads in your community whether spending most of your time at work or in a school environment, calls for the time to prepare for getting a flu shot. Meaning the flu season is here! As your healthcare providers, we're vaccinated and here to provide a few facts gathered from the CDC website on this year's 2019-2020 flu season. Below are common facts, who, when, and why to get the flu shot.
Influenza (flu) facts:
People with flu can spread it to others. Healthy people can get infected while in children who have the flu can pass the virus longer. The symptoms start 1 to 4 days it enters the body.

According to the CDC, "Some people, such as people 65 years and older, children younger than 5 years, pregnant women, and people with certain chronic health conditions like asthma, diabetes, or heart and lung diseases are at high risk of serious complications with the flu."

CDC recommends an annual flu vaccine as the first and best way to protect against the flu season. 
Flu Vaccine Facts:
The flu season vaccine protects against the influenza viruses that research indicates will be most common during the upcoming season

. 

Flu vaccines CANNOT cause the flu

. Each year the flu vaccines are made with either killed or weakened viruses

The flu vaccine is safe. S

erious problems from flu vaccines are very rare. The most common side effect that a person is likely to experience is soreness where given the flu shot. It's generally mild and usually goes away after a day or two.
Who Should get Vaccinated this Season?

When should I Get Vaccinated?
Before the flu viruses begin spreading into your community since it takes about two weeks after vaccination to develop in the body and provide protection against the flu. 

Make plans to get vaccinated early in the fall, before the flu season begins. CDC recommends people to get a flu shot by the end of October.
Protect yourself, your family and those in your work and/or school environment. The sooner the better. As your local urgent care clinic, Haven Elite provides flu shots, so come in and protect your health this flu season. If you are experiencing a cold or flu you are welcomed to walk-in during our hours.  Don't hesitate to give us a call if you have any questions or concerns.