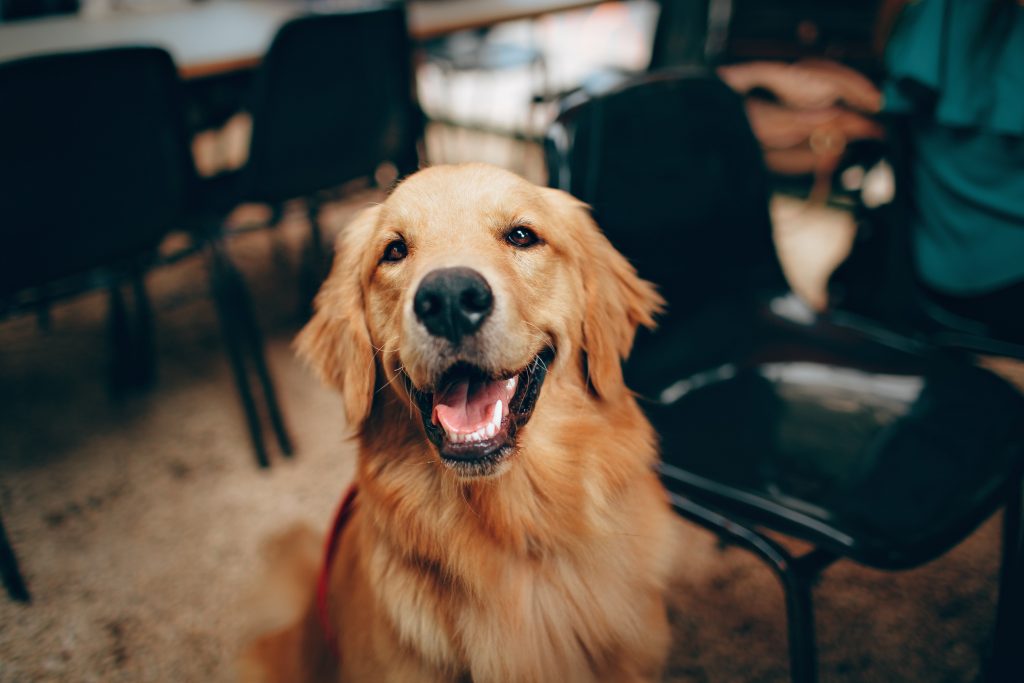 When it comes to our fur babies, we can't help but blurt out an audible "awww" with their cuteness. Like humans, however, pets can have "Ruff" days.  Here at Haven Elite Urgent Care, we have been seeing an increasing number of pet bites and would like to offer some helpful tips on how to navigate through your injury!
Common  Wounds

Cats and dogs have mouths full of Canine incisors to effectively rip and tear food. Thus, when it comes to pet related injuries, puncture wounds are the most common. Puncture wounds often appear to be on the surface, but once opened, you'll notice the wound may extend into the deeper tissue layers under your skin. Another wound associated with pet attacks is a laceration.  Lacerations, or "cuts" , refers to skin wounds caused by sharp objects. Similar to puncture wounds, lacerations due to animal bites or scratches can present as surface level wounds, but can actually extend deep into the tissue and often need stitches.  Lastly, bruises and broken bones, though not as common, could be possible injuries.  Our pets can pack a powerful grip – their natural instinct to pull can damage surrounding tissue, causing blood to get trapped under the skin's surface or even fracturing the bone near the bitten area. 
Animal Bite Related Illness 
There are many animal bite related illnesses, but the two that you may frequently hear about are Tetanus and Rabies. Though domestic animals, like our household pets, are generally not considered to be prone to tetanus or rabies, it is still very important to see a health professional to determine risks of  illness after attacks. Those with liver disease, cancer, HIV, or anyone taking medication that could weaken the immune system are at most risk. Tetanus and Rabies are potentially life threatening if left untreated. 
Tetanus or "Lock Jaw":
Tetanus is a disease of the nervous system caused by a toxin-producing bacteria. Common Tetanus symptoms are:
Fever 

High Blood Pressure

Lock Jaw

Sweating

Difficulty Swallowing

Muscle spasms
If you are experiencing any of these symptoms, call 911 or go to the nearest emergency room.
Per the CDC (Centers for Disease Control and Prevention),  the best way to protect yourself from tetanus is to be vaccinated with a tetanus-containing vaccine, i.e. TDap, DTap, or DT.
Rabies:
Rabies is a fatal but preventable viral disease. It can spread to people and pets if they are bitten or scratched by a rabid animal. Here are some characteristics of a rabid animal:
General Sickness

Problems Swallowing

Overly aggressive

Bites imaginary objects (or "Fly biting")

Excessive drool or saliva.
In the United States, rabies is mostly found in wild animals like bats, raccoons, skunks, and foxes. Thanks to animal control and vaccination programs, cases of human rabies in the United States are rare, with only 1 to 3 cases reported annually.  However, If you've been in direct physical contact with any wildlife or unfamiliar animals, particularly if you've been bitten or scratched, you should talk to a healthcare provider to determine your risk for rabies or other illnesses.
Did You Know? 
According to CDC statistics, more than 4.5 million people report being bitten by dogs each year in the United States. More than 800,000 people per year report requiring medical attention for their dog bites.
Immediate Action 
Animal bites and injuries can be very distressing, but here are some immediate actions to take for minor cuts and scrapes:
Wash the wound

Slow the bleeding by applying pressure

Keep the wound clean and cover with a sterile bandage until a medical professional has examined it. 

Verify Tetanus-containing vaccine is current
Recognize the Symptoms
The main concern when it comes to pet bites is infection! The common belief that our pets have extraordinarily clean mouths is actually untrue.  Unfortunately, our pets can carry  bacteria such as Staphylococcus, pasteurella multocida, capnocytophaga caniomorsus, Tetanus, and strep.  Puncture wounds can look small on the surface but introduce  bacteria deep into tissues which may be more sensitive to or easily damaged by infection.  This is why seeing a healthcare professional right away is important.
The following are signs of an infected wound:
Swelling, redness, and difficulty moving affected part of the body

Drainage from the wound 

Warm feeling surrounding the affected area

Fever

Pain that lasts longer than 24 hours
Should you experience these symptoms, seek medical attention immediately! Most wounds can take 10 to 14 days to heal fully, depending on the severity. Seeking medical attention right away is vital to your healing process. Untreated wounds can lead to hospitalization and may require intravenous antibiotics or even surgery. 
Pet attacks can range from minor to severe. If you have been attacked by an animal and feel it requires emergency services, call 911 or go to your nearest emergency room right away!
Otherwise, for non-life threatening  injuries, Haven Elite Urgent Care is here to help with your pet bites and any other medical concerns you may have!