Hello, this is Dr. Zhang, Medical Director at Haven Elite Urgent Care. In this blog, I'd like to discuss the upcoming holiday -Halloween. As many of us wish to enjoy this holiday with our friends and family, we must not forget we are still in a pandemic and guidelines must be followed to ensure safety! Continue reading below for more information on Halloween during a pandemic. 
Is trick or treating safe?
Even though I truly do not wish for any of my patients or their loved ones to put themselves at a higher risk by being around large groups, I do understand that some may still want to participate in this annual holiday tradition.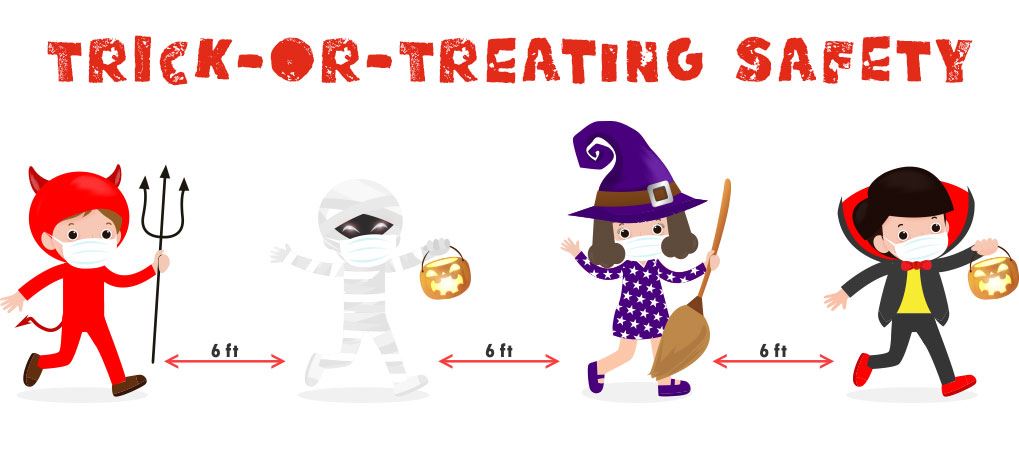 Here are some ways you can have a safer trick or treating experience.
Set up a basket with sealed candy bags to prevent direct contact. 

Wash your hands before giving and or preparing goody bags. 

Wash hands and or use sanitizer in-between houses during trick or treating. 

Avoid large groups of people, maintain 6 feet distance at all times. 
In addition, minimizing exposure to children is also very important. Here are some ways your children can stay safe.
Do not share candy. 

Minimize direct contact with those passing out candy, other trick or treaters. 

Children over the age of 2, keep your mask on as much as possible. 

Hand Sanitizer (at least 60%) in between houses during trick or treating.

*parents this requires supervision for younger children*
Parents, as we should do every year, screen all candy you receive to make sure nothing is open, already eaten or that looks suspicious before giving to your children. 
What other options are there for Halloween during a pandemic?
Below are some fun, alternative ways you and your family can enjoy Halloween. 
Pumpkin carving 

Movie night with your immediate household family

Halloween scavenger hunt in your backyard. 

Virtual Halloween costume contest 

Baking & decorating treats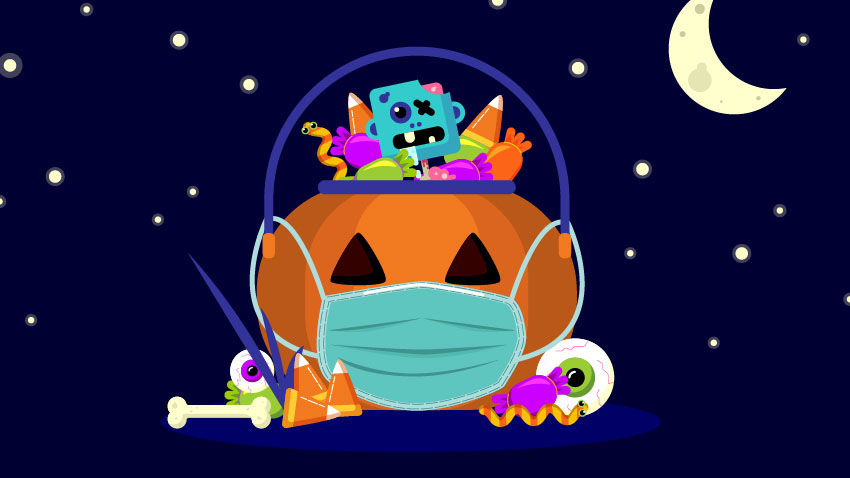 Injured or sick during Halloween? 
If you or your loved one has a sudden injury or illness, Haven Elite Urgent Care is here for you! Our Halloween business hours are from 9:00 am – 5:00 pm (our weekend hours). We accept all major PPO plans, Medicare, and Tricare. We also offer competitive cash prices for those who are non-insured. 
If you are experiencing any of these symptoms below, STAY HOME and give us a call to schedule your Covid-19 test. We are currently offering the PCR nasal and Rapid Antigen test with same-day appointments. 
Fever

Chills

Headaches

Sore throat

Cough/Congestion 

Runny nose

Diarrhea/Upset stomach 
If interested you may speed up the process by completing registration online and emailing it to our staff members. Returning patients do not need to fill out a new registration. 
Where can I find out my county's guidelines for Halloween?
Click on the link below for information from San Bernardino County officials.
https://wp.sbcounty.gov/cao/countywire/wp-content/uploads/2020/07/San-Bernardino-County-Guidance-for-Celebrating-Halloween-FINAL-9-23-20.pdf
As always, safety first! 
Love, Laugh, Heal 
Happy Halloween, 
Dr. Zhang and the Haven Elite Team